Church Health
Assisting in the building of life-giving churches and disciples.
A Simple Vision of Church Health
EFCA Central believes that the ongoing health of established churches is key to church multiplication and the spread of the Gospel. Our team is committed to strengthening church leadership communities and helping them accomplish their unique mission in their unique ministry context.
We provide leadership consultations, training, and development for pastors, staff, elders, and ministry leaders.
We help churches create and sustain healthy and effective leadership teams that have organizational systems and structures aligned with each church's unique vision and strategy.
We come alongside churches and leadership teams to encourage, guide and help during times of crisis or transitions such as pastoral staff changes, re-visioning processes, or times of sudden or unanticipated change.
We provide training and assistance to church leadership teams regarding church governance issues including creating or amending church bylaws, policies, and other governance documents.
Our church health consultations are relational rather than programmatic and customized for individual churches, leaders and teams. No EFCA church is alone – we are an association of autonomous and interdependent churches. Our goal is to help you reach God's vision and dreams for your local church, and for you to help us do the same for others. Sustained fruitfulness in the local church is tethered to its effectiveness in multiplying intimate, fruit producing followers of Jesus Christ. The church needs to reprioritize and increase its effectiveness in making disciples.
We are here to serve you! Contact Mark Farran (North) or Todd Brooks (South) with any questions you may have in the area of Church Health and discipleship.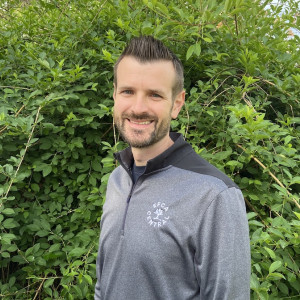 Mark Farran
Regional Superintendent (Church Multiplication), SD/IA